Alston team never stop the pace of the innovation, active engagement in brewing scientific and research, listen to every customer's feedback. We will make the proposal according to your requirement and design your brewery.
We will help you to build the nice brewery and let your brewing dream come true!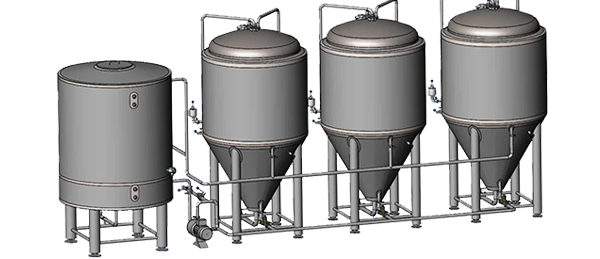 Technology Support and Design
1. Safety: All tank fabrication procedures follow a strict quality control program.
2. Flexibility: Design and customize equipment to meet individual customer's site and capacity requirements.
3. Easy to installation and use: Fast installation due to precision pre-fitted piping at factory and quick on-site reassembly time.
4. Durablity:High-quality selection of accessores equipment for improved long-term system performance and low maintenance costs.
5. Warranty:Industry-leading 5 year warranty on all fabricated vessels for long-term hassle-free operation.
6. Perfect pre-sales and after-sales service, provide 3D sketch, CAD layout, installation assitance, assembly and training.
Strict production and processing procedures, from raw material procurement, cutting materials, welding and other processes, strictly control the quality. With sound design, manufacturing quality assrance system, stirct management procesures and management system, strong production capacity and advanced inspeection and testing methods to ensure poduct quality.
Alston experienced trainers are available to provide on-site brewery training. This includes operating the brewhouse / fermenters / cooling / touch screen control panel and all other equipment come from our company, testing of brewing equipment, as well as cleaning and maintenance procedures, also Alston experienced trainers will share you some brewing recipes.
Ten provide to service you
1. The after-sale Service for the whole life.
2. 24h service for you, solve your urgent problem first time.
3. 5 years warranty for the main products.

4. Free design for your brewery layout for 2D or 3D.
5. Spare parts replacement and repair service provided.
6. Update information about brewing equipment technology once we test.
7. Door to Door service, if you need any brewing parts.