Beer Unitank 1-300bbl
Product Detail
Configurations & Characteristics
Product Tags
Alstonbrew has designed different size fermenters according customer's request.
All tanks are made by sanitary SS304 material,
which meet domestic and international food safety and hygiene standard.
They are cylindrical cone bottom tank, the cone is 60° for exhaust the yeast easier.
The tanks with dimple cooling jacketon cone and cylinder, cooled by glycol water.
Also the glycol inlet is seperated control according to volume of tank.
Type: Double Sayer Conical Tank, Single Wall Conical Tank.
Volume: 1HL-200HL, 1BBL-200BBL. (Support Customized).
Specifications:
1.All AISI-304 Stainless Steel Construction
2.Jacketed & Insulated
3.Dual Zone Dimple Cooling Jacket
4.Dish Top & 60° Conical Bottom
5. Stainless Steel Legs with Leveling Ports
Fermenter Includes:
1.Top Manway or Side Shadow less Manway
2.Racking Port with Tri-Clover Butterfly Valve
3.Discharge Port with Tri-Clover Butterfly Valve
4.2 Tri-Clover Outlets with Butterfly Valves
5.CIP Arm and Spray Ball
6.Sample Valve
7.Shock proof Pressure Gauge
8.Safety Valve
9.Thermowell
10.Carbonation stone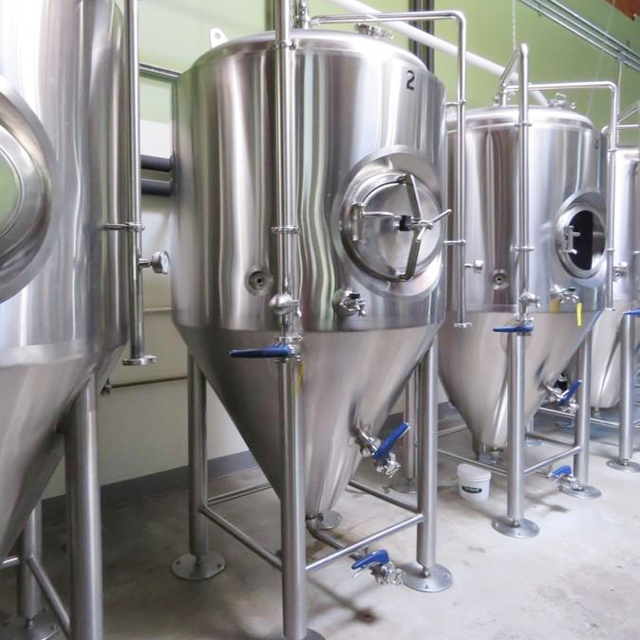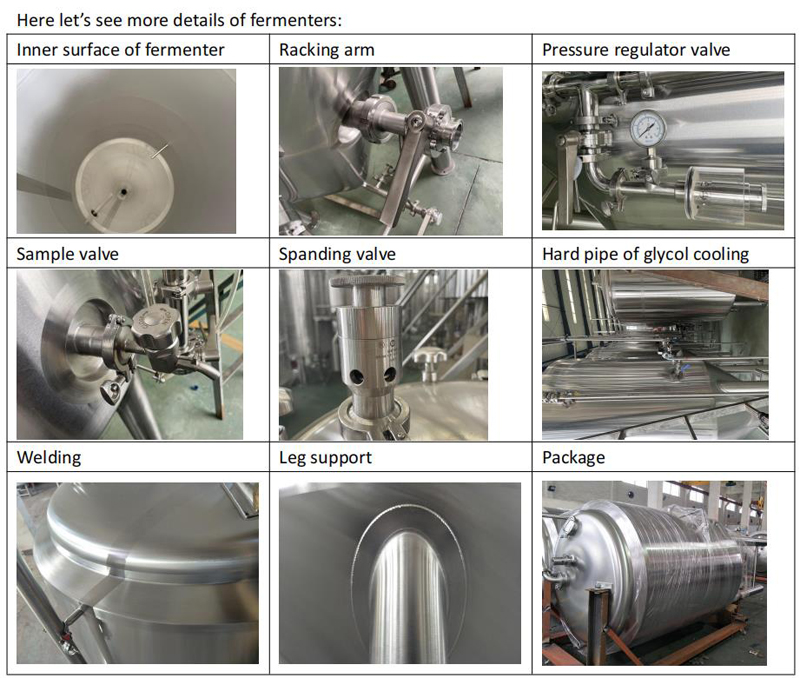 ---
Previous:
Insolated Head Conical Fermenter
---
Standard Configurations&Technical Characteristics
Total volume: 25-30% free space; Effective volume: as request.
All AISI-304 Stainless Steel or 316 Stainless Steel Construction
Jacketed & Insulated
Dual Zone Dimple Cooling Jacket
Dish Top & 60° Conical Bottom
4 Stainless Steel Legs with Leveling Ports